Villa Limanaki – Rooms and studios in Andros Island
Batsi is a picturesque, coastal village situated on the island of Andros. It is located 7 kilometers southwards to the port. It belongs to the Municipality of Andros, however, prior to the implementation of Kallikratis Programme, it belonged to the Municipality of Hydroussa. In Batsi, there is a wide beach which won a blue flag certification.
Nearby the village, there is the monastery of Zoodochos Pigi.
There are many hotels, rooms for rent, studios, villas, restaurants, taverns, bars and tourist shops.
Batsi offers every possible amenity to Andros' summer visitors.
The blue lines of the horizon and the luscious green create an image that reminds us of placidity and this the ideal image for the tourists who wish to enjoy their summer holidays.
It is not accidental that Andros' tourism growth has begun from this place.
Just few steps from the sea, in this very location, lie our studios for rent.
All of our rooms have a view to the Aegean Sea. Within a close distance to our studios, there is a pebbled beach, which is ideal for swimming, dives, sunbathing and about 90 meters away, there is a beach which is both sandy and pebbled.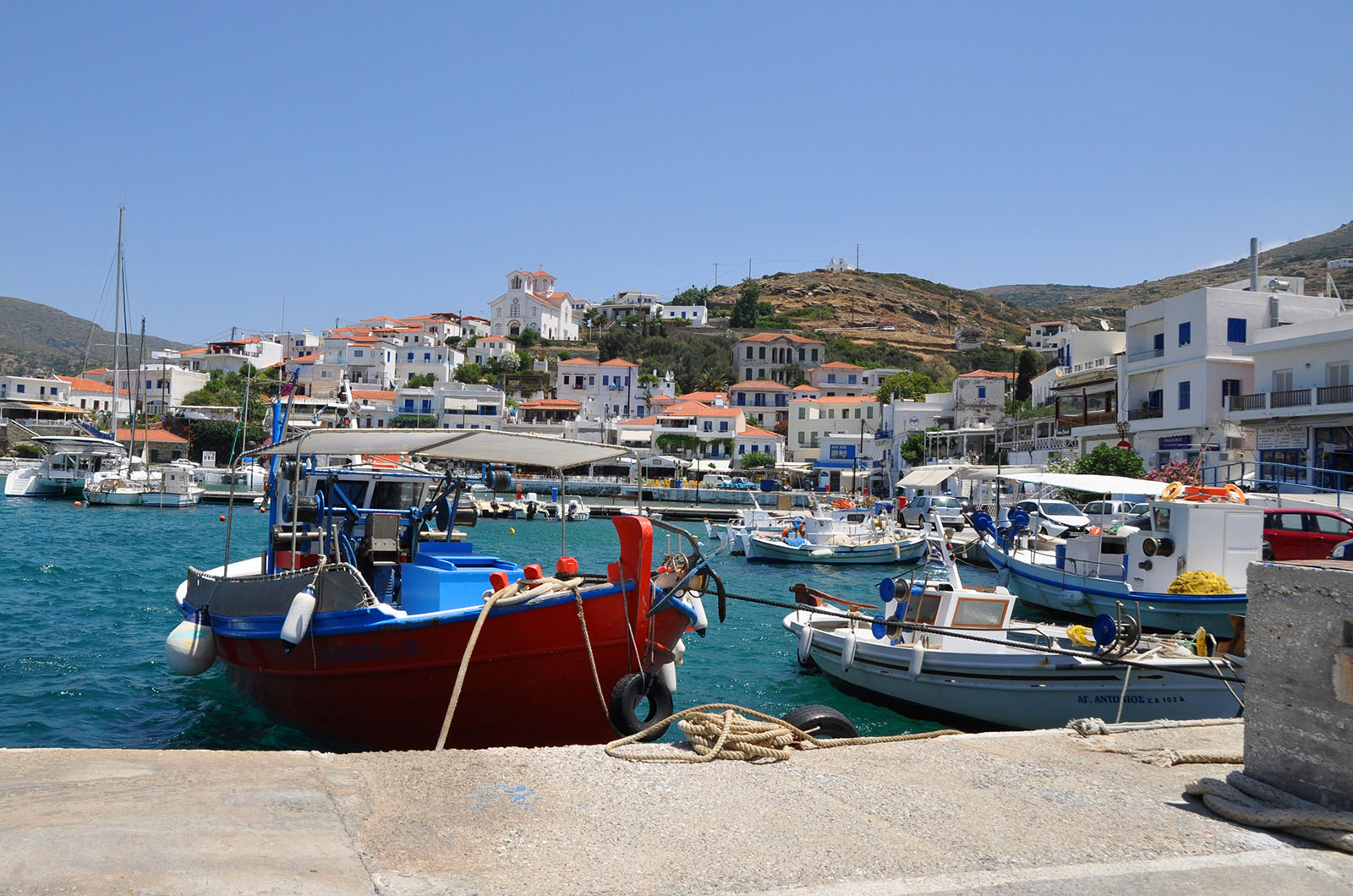 The port in Batsi, Andros
Batsi Beach in Andros
This golden sandy beach is located within the settlement and is an ideal solution for those looking for comfort and relaxation by the sea.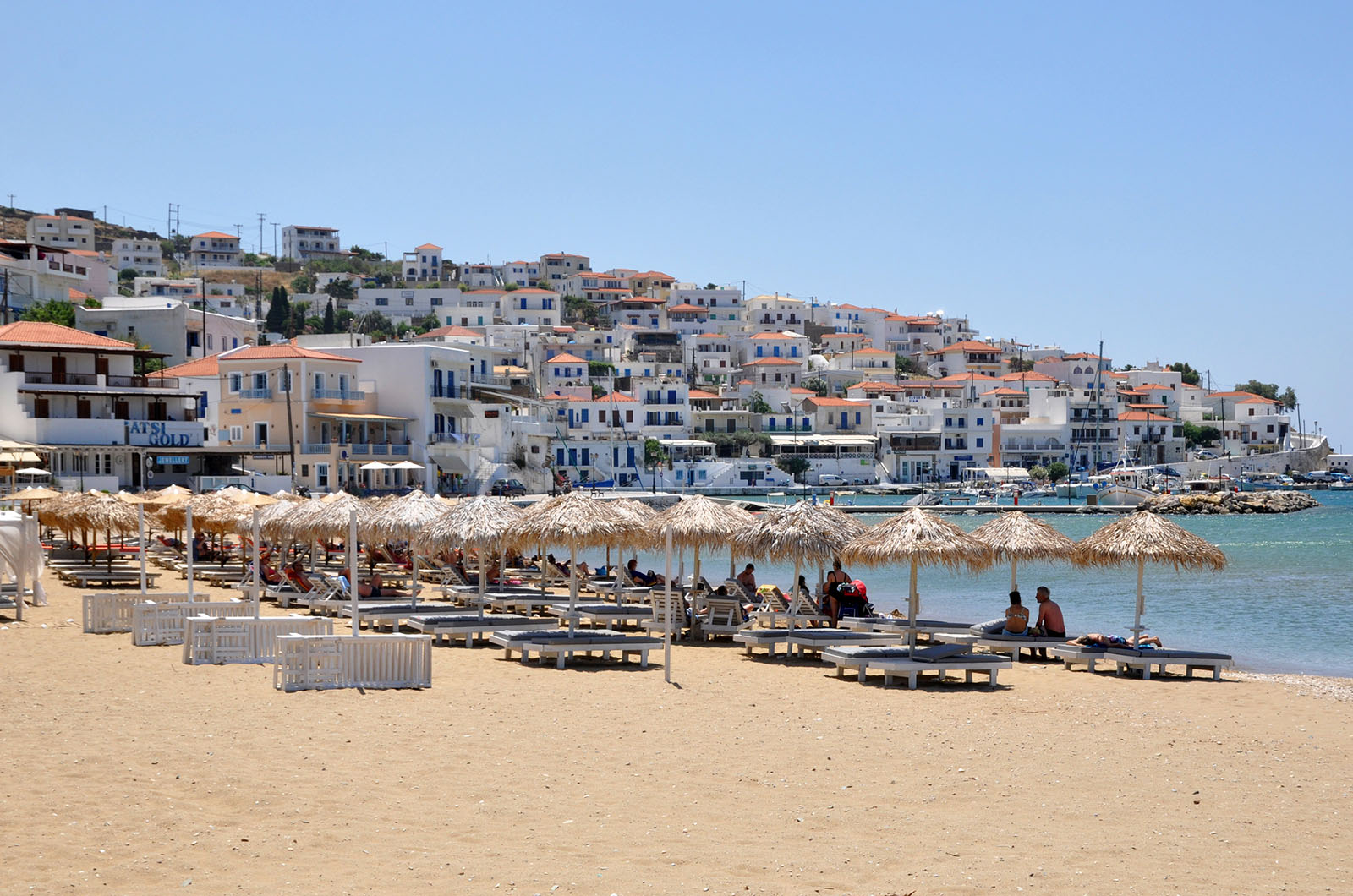 Nightlife in Batsi in Andros
In Batsi you will find several bars with good music and great cocktails.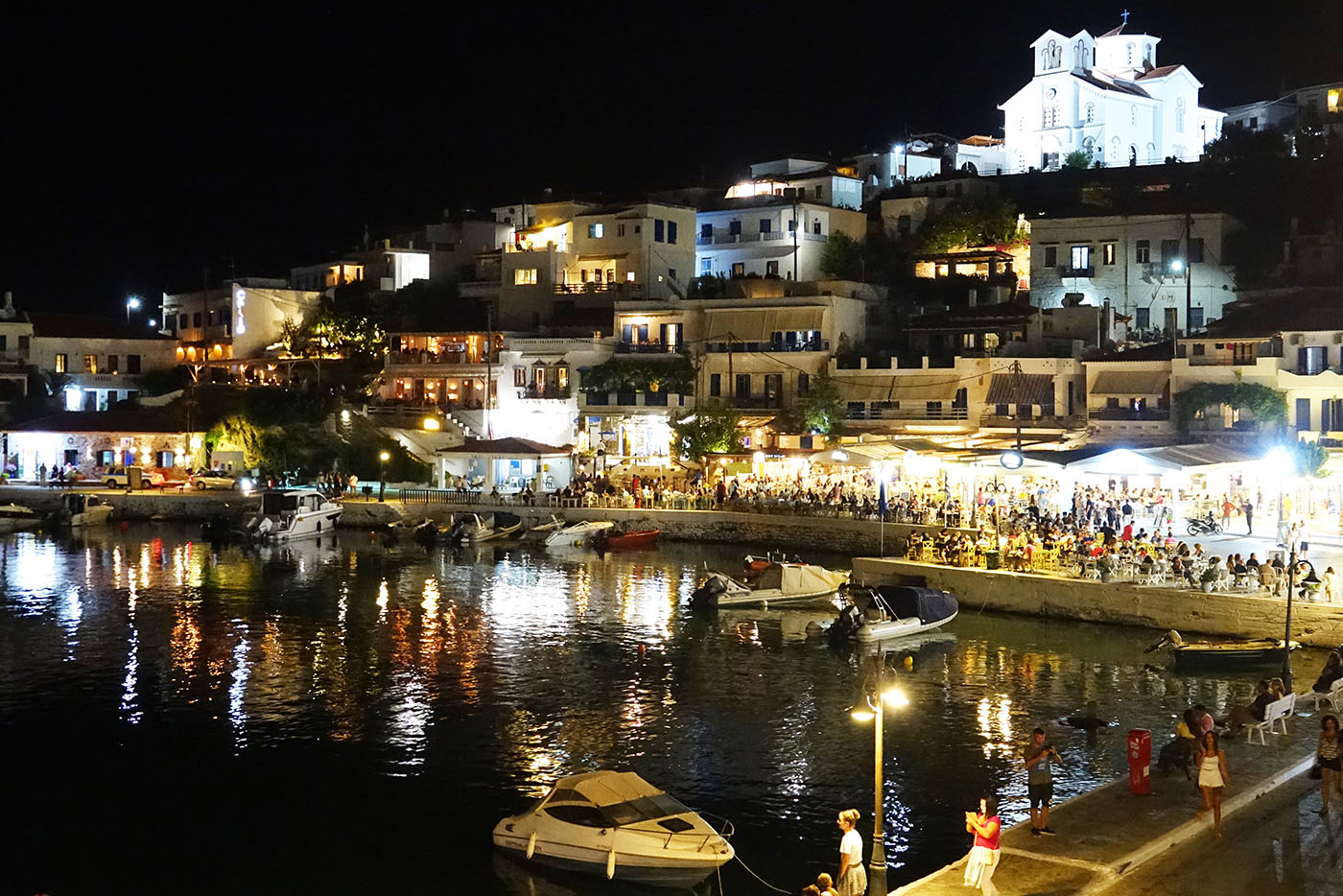 The beautiful nights in Batsi