Welcome to Villa Limanaki
Magically beautiful Vacation in Batsi in Andros Island
Villa Limanaki in Andros Island is located in the enchanting Batsi, overlooking the endless blue of the Aegean Sea and the beautiful beaches. Your stay at our accommodation will surely be unforgettable and will give you moments of peace and relaxation.
Are you preparing for your summer holidays in Andros?

Are you looking for rooms in Andros or accommodation in Batsi?

Our rooms and studios are what you are looking for!
In Villa Limanaki you will find a friendly atmosphere, double, triple, and quadruple rooms, fully equipped, with individual terraces overlooking the sea. Our accommodation has six double rooms, one triple room, and one quadruple apartment, all with a terrace and sea view. The view can also be enjoyed under the trees on the side of the complex.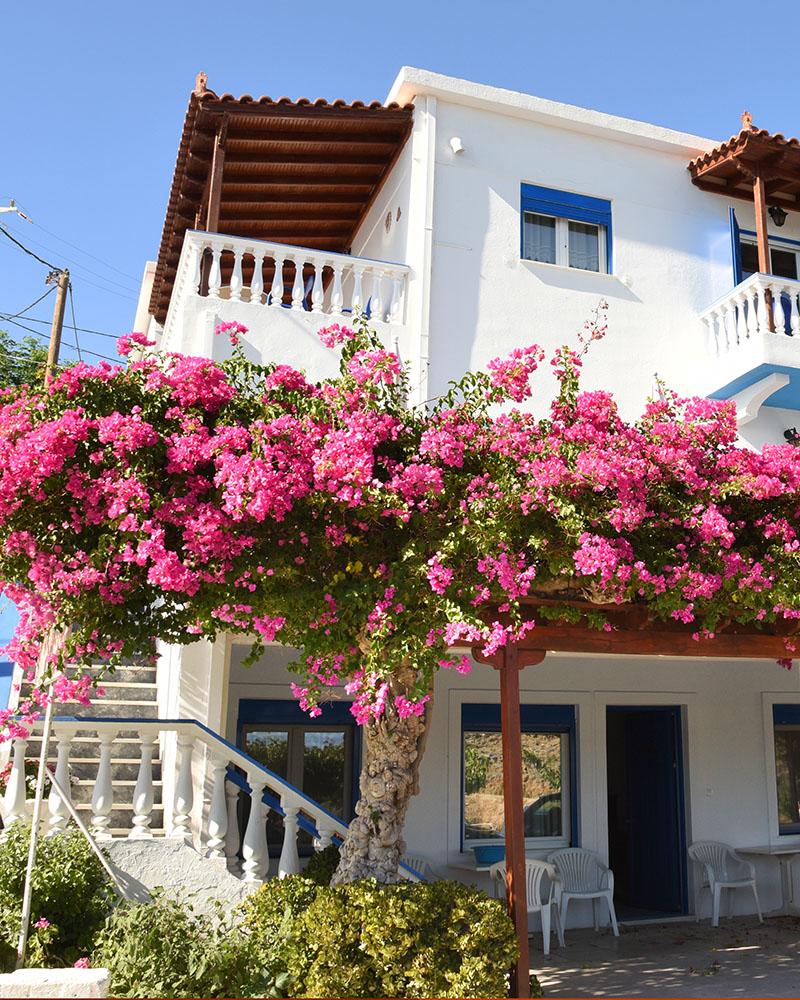 Villa Limanaki – Rooms for rent in Batsi in Andros Island
Villa Limanaki has six twin rooms, one three-bed room with two rooms areas and one three-bed with one room area, as well as a four-bed apartment with two rooms areas, all with a terrace and with a view of the sea.
The unlimited view can also be enjoyed under the trees that are on the face of the complex.
Kitchen

Refrigerator

TV

Air conditioning (Cooling/Heating)

Free parking

Free Wi-Fi
In the rooms you will find:
A/C

TV

Heating

Kitchen

Refrigerator
Beach: 80m

Town Centre: 400m

Port (Gavrion): 8.000m

Mini Market: 200m

Bus Station: 150m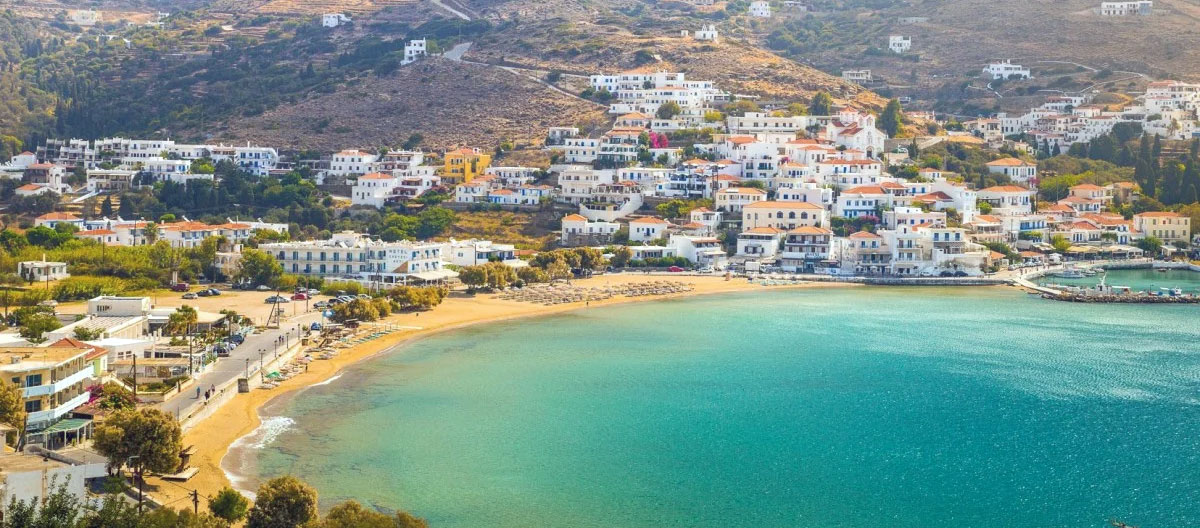 Batsi Beach in Andros
Batsi beach in Andros is an endless stretch of golden sand, with tamarisk trees generously providing shade. It is located in the village and the view of the houses of the traditional and picturesque settlement is charming.
It is ideal for children and families as well as groups. The beach is protected from the winds, organized but also huge. Small children can swim without fear, as the sea is not deep.
Batsi beach is also excellent for night swimming. It is perhaps the most charming thing the island has to offer. Night in the water, with lights all around. Too many people every year choose to bathe in the evening at Batsi beach. A very romantic setting and a wonderful opportunity to cool off gazing at the wonderful lights from the village.